• ON TAP •
San Diego, CA
West Coast IPA
Description: Gold-medal winning IPA boasts a fragrant bouquet of tropical fruits and flavors of mango, pineapple, and papaya.
Food Pairing: Fish Tacos, Salsa, Broiled Salmon



---

Comstock, MI

American IPA

Description:

Well-balanced IPA dry-hopped. 100% Centennial hops adds flavors of pine, citrus, & grapefruit combined with fruity aromas of Bell's House Yeast.

Food Pairing:

Chorizo Tacos, Quesadillas

Recently voted America's best beer.

---

Berwick, PA
American Porter
Description: A very flavorful, robust porter with flavors of roasted malts, coffee, and a subtle smokiness.

​Food Pairing: Smoked Salmon

---
---
Millheim, PA
Brown Ale
Description: Very drinkable brown ale with flavors of chocolate, caramel, and a subtle nuttiness.

Food Pairing: Burgers



---

Millheim, PA
English Style IPA
Description: Generously hopped with English Fuggles resulting in a deep golden, fruity flavor and aroma with a strong malt backbone.
Food Pairing: Fettuccine Alfredo



---

Erie, PA
Scottish Style Ale
Description: Deep Malt flavor with caramel sweetness.

​
Food Pairing: Grilled Meats, Smoked Salmon, Marinara Pasta



---
---
Dublin, Ireland
Irish Dry Stout
Description: A velvety smooth stout served on nitrogen for a robust, creamy mouth feel. Notes of roasted barley, coffee, and chocolate.
Food Pairing: ​Our homemade peanut butter pie



---

Ithaca, NY
American IPA
Description: Flavors of pineapple and grapefruit with a floral nose and citrus finish.
​
Food Pairing: Blackened Fish, Tacos, Spicy Salsa



---

Gettysburg, PA
Hard Cider
Description: Off-dry, crisp, and refreshing cider made with Pennsylvania apples.

​Food Pairing: Blackened Fish, Salads, Spicy Salsa



---
---
Berwick, PA
Pale Lager
Description: Our own craft beer made by our friends at Berwick Brewing Company. Light, crisp, and refreshing. 5% of sales go to local charities.
Food Pairing: ​Salads, Fish



---

Danville, PA
Amber American Pale Ale
Description: A very well-balanced pale ale with crisp bitterness and a sturdy malt backbone.
​
Food Pairing: ​Marinara Pasta, Burgers, Tacos



---

Brevard, NC
American Pale Ale
Description: A voluminously hopped, medium-bodied pale ale with an assertive, yet balanced combination of malt and hops.
Food Pairing: ​Chorizo Tacos, Quesadillas



---
---
Pottsville, PA
American Pale Ale
Description: A light-bodied ale with a delicate combination of malt sweetness and lingering herbal bitterness.
Food Pairing: ​Fish, Salads, Tex-Mex



---

Pottsville, PA
Amber Lager
Description: Medium-bodied amber lager with flavors of roasted caramel, malt, and subtle sweetness.
Food Pairing: ​Grilled Meats, Burgers



---

There's more!
Description: We keep 12 of our taps open to rotate different beers depending on recommendations from our staff and customers!
​Food Pairing: Ask our bartenders for the current rotation and their food pairings. If you have a beer that you would like us to carry, let us know!
Ask our bartenders for their recommendation!
Wines: Avalon • Chateau St Jean • William Hill • Feros • Joel Gott • Monkey Bay • Chateau St Michelle • Robert Mondovi
Powered by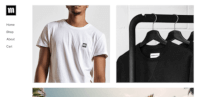 Create your own unique website with customizable templates.